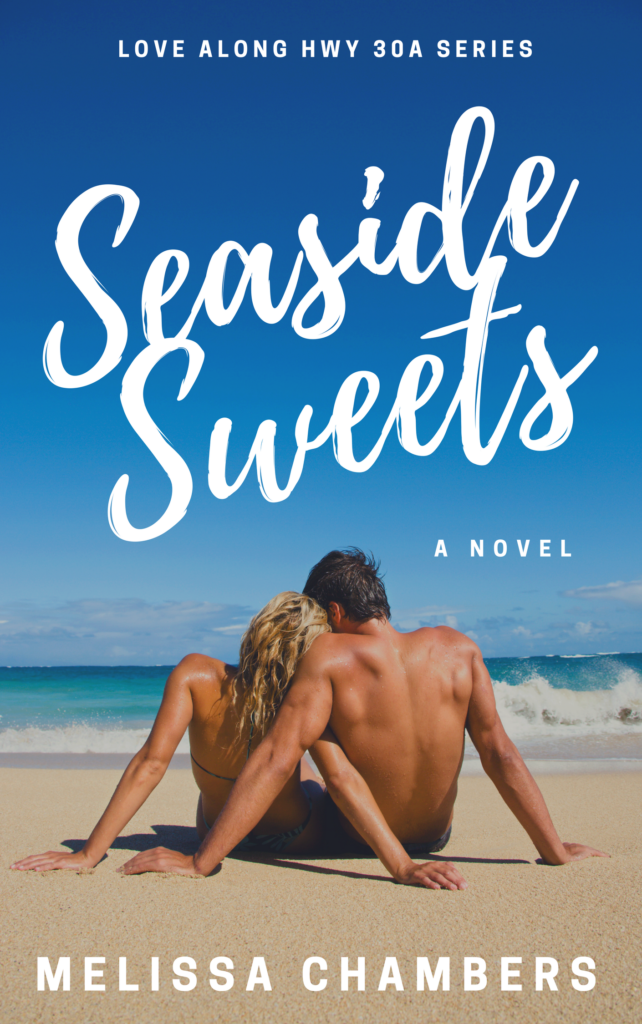 Seaside Sweets (Love Along Hwy 30A #1)
After her ex runs up her credit card, clears her bank account, and gets her fired, Seanna Perry makes her escape to the quaint beach town of Seaside, Florida. The houses are pastel, the ocean air heaven, and the men hot as the Gulf Coast sun…one in particular. But while paying the price, literally, for the last man she trusted with her heart, she's not interested in any sort of beach romance, or so she keeps reminding herself.
Living in the idyllic coastal paradise of the 30A area hasn't eased Blake Evans' guilt over what went down three years ago. He can't stop blaming himself, and certainly none of his wonderful friends can ever find out what happened. Blake's done a good job of keeping romantic feelings toward any women at bay, and he needs to keep it that way. But when Seanna begins to show him how to live again, he finds himself struggling to keep his guard up.
Seaside Sweets is book one in the Love Along Highway 30A series, which features beautiful beach communities, a circle of unique and amazing friends, and romances that will have you cheering on the couples and fanning yourself from the heat. All books are standalone and can be enjoyed in or out of order.
Publication: June 19th 2018
An M83 song came over the speakers, electronic dance music's answer to the slow dance. She tilted her head to the side, lifting an eyebrow.
"After that Chicken Dance, you got this one in the bag."
He huffed a laugh, trying to hold back his grin, but not doing a good job of it. She hadn't seen him smile this much the whole time she knew him. He pulled her to him, resting his hands on her hips. She eased her hands up to his shoulders, her stomach alive with a nervous flutter. She had always been fairly confident around men. It had been the rare bird who could put her insides into a tizzy.
But there was something about Blake's quiet cool, the fact that he seemed to listen when she talked and actually care about what she said. He wasn't one of those straight guys where she felt she had a good thirty seconds then needed to wrap it up. But more than anything, it was the way he looked at her—his blue eyes boring into hers like he knew her…like he was curious about her. And she wanted to know more about him—anything he'd be willing to share.
He lifted his chin, seeming ten feet tall so close to her, sending her heartbeat up a step. She looked away, breaking under his gaze. She leaned into his chest, as he pulled her there. She wasn't sure who had made the move—maybe both of them at the same time. She breathed in the scent of his skin and lifted her chin to get a good whiff of his neck. The subtlest hint of his body wash lingered, causing her to close her eyes and drink him in. Her hands wanted to wander down Blake's back toward his ass—his perfectly proportioned, round ass. Tonight, it was covered by his blazer, but Halloween costume material was thin and cheap. If she could get her hands down there tonight, she could get a good squeeze in.
He pulled back from her. "What are you smiling about?"
Interview with the Author
♥Question One: What was your inspiration behind Seaside Sweets?
Honestly, the location! I have vacationed in the 30A area for a decade or so now, and it's honestly one of the most unique places I've ever been. Each community is so different from the next. Seaside is filled with pastel bungalows with white picket fences and the cutest little white post office in the center of the main drag. Rosemary looks like something out of a Ralph Lauren catalog with its cobblestone and brick streets and its white and brown houses and architecture. Alys Beach (pronounced Alice) looks like a Mediterranean paradise with palm trees lining the road Beverly Hills-style, and so many other communities. I've never seen a book set in this area, so I decided to give it a whole series!
♥Question Two: The new series is set in the cute beach town of Seaside. What made you choose this location?
I started with Seaside because it's probably the most known of all the communities along 30A. The movie The Truman Show was filmed there. It's on Netflix right now, so watch it if you want to get a taste of this idyllic area!
♥Question Three: Seanna was burned by her ex and is still paying for it. What made you choose to make her ex more than the usual ex from hell?
I think there's a theme running through some of these books, and that's smart women who sometimes do stupid things. Because that's real life! We're not perfect, and often women who know better let their emotions or just even their sense of decency lead them in some wrong directions. And I didn't want to send Seanna to Seaside ready to fall in love. That would have been way too easy!
♥Question Four: The characters are a little older than the Before Forever series. What made you choose characters with more life experience?
First of all, I LOVE writing YA! I've got a third one coming out in August with Entangled's Crush line! While I'm an adult with big responsibilities and a somewhat complicated job, in my head, I'm about fourteen or fifteen years old. My neighborhood friends make fun of me, because at parties, I gravitate toward the pack of teenage girls. But here's a secret – it's harder to write YA than it is adult stories! With YA, I have to get in the head of someone much younger than me and I have to write for that younger person in current times so I have to be up on all the phrasing, language, apps, etc. With adult stories, I can relax and breeze through. I honestly love both, and will continue to write both!
♥Question Five: Who is your favourite character and why?
Oh, you're making me pick! Okay, don't tell the others, but it's Bo! I've got a huge crush on him. I love that he's redneck and down to earth, but he's also smart and driven. And he's way more emotional than Blake or Chase. He lets his feelings show, and he cares about the people in his life, deeply. He's sort of the perfect guy, actually. :)
♥Question Six: Blake also has a tainted past. How did he stumble across his job and location?
I imagine that after Blake went through the trauma he did back in Atlanta that he got in his truck and drove south until he hit the coast. He grew up in the foster system so he always had to be resourceful. So since he clearly couldn't do what he had done back in Atlanta, and he couldn't present a resume to any potential employer, he had figure out how to make a living by being self-employed. Additionally, Blake's profession in Atlanta was one centered around helping people. His job as a handyman/dog-walker/odd-jobs guy was another way he could help people.
♥Question Seven: There are some great characters in this book. How long will you make us wait for the next instalment?
Ha! I love that you like the characters! I've got teasers at the end of each book that let you know who the next story is about, and book three in this series is no exception! I've already got book four mapped out in my head and ready to write! But with my Entangled YA book coming out in August, I think I need to give readers a break! I'll be along soon with book four though, I promise!
♥Question Eight: If you were putting Seaside Sweets on someone's birthday list, who's would it be and why?
Good question! It would be for my friend (any friend aged 20 – 100!) who loves romantic, hopeful, feel-good stories and who likes to root for the underdogs!
Thanks so much for having me and letting me answer these awesome questions!
Thank you so much for the great interview :)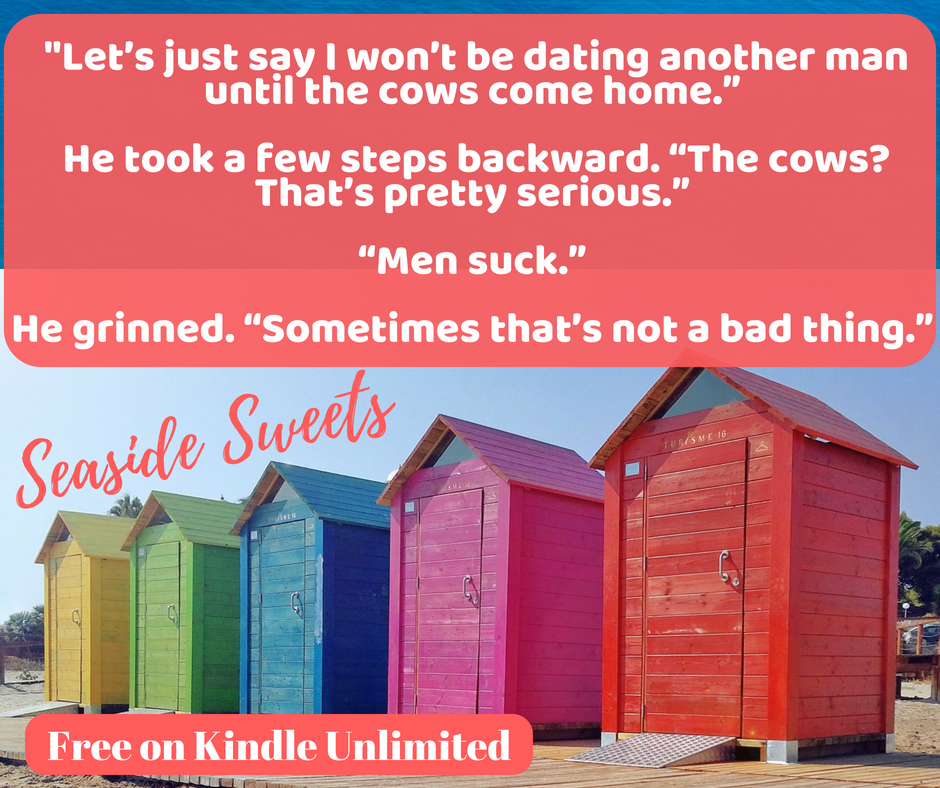 Review Seaside Sweets :

♥

♥

♥

♥

♥
Melissa Chambers returns with a brand new book series. Mmm... yes please sign me up! I'm a book addict and Melissa always delivers great fixes. Seaside Sweets is a great story which takes dating disasters to a whole new level.
Seanna has to get away from her ex-boyfriend he is literally draining her life. She is low on cash and has just lost her job. She decides to visit her Aunt in Florida. Seaside is picturesque and the perfect getaway break she needs. Seanna easily fits into the town's lifestyle and soon is seeing a future she had never imagined possible.
Blake has already run away from his life. 3 years ago he gave up everything and moved to the town of Seaside. He's now working as a handyman and taking the easy option. He doesn't date. His last relationship left him with too much damage. When he meets Seanna he can admit she's beautiful, but he wants to leave it at that. The problem is that she's more than beautiful. She has her own bad dating story and even though he's not ready to share he wants to help her.
Fate had brought these two together. Sparks fly and it becomes hard to resist. They both need to get their life back on track and open their eyes to what is right in front of them.
This book sets up a whole town of the lovable character. I really enjoyed this book. 5 stars out of 5.

*I received an ARC in exchange for an honest review.
Also available in the series now!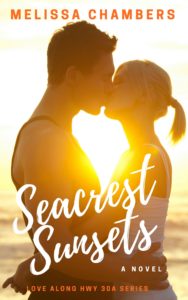 Seacrest Sunsets (Love Along Hwy 30A #2)
Maya Forbes has never had a one-night-stand. With her irresponsible but brilliant sister filling the role of flighty one, Maya must live sensibly and dutifully. But when she meets a gorgeous redneck from Panama City Beach who makes her head whirl, she must quit thinking idiotic thoughts about upending her life after one week of mind-altering sex, especially with her dream promotion waiting for her back home.
Bo Harrison has lived his entire life in a tourist town where the women he meets are typically gone in a week. After a long-term relationship that left him mentally drained, he didn't mind the easy, week-long romances for a while. But watching his best friend fall in love has him thinking along those lines, especially when he meets a woman unlike any he's ever dated—smart, sexy, independent. The catch? She leaves in one week, of course.
Seagrove Secrets (Love Along Hwy 30A #3)
With Shayla Harrison's dangerous ex leaving rehab and headed her way, she needs to find a safe house and fast. When tall, dark, and ridiculously handsome Chase O'Neil offers a secure place to stay in beautiful Seagrove Beach for dirt cheap, she and her wallet can't refuse. Romance is the last thing she wants, but the safety and warmth she feels with Chase are impossible to ignore.
Chase is the life of the party. He makes everyone laugh—whatever it takes to hide a soul-deep pain he can't fix. He's been living in romance purgatory since his son died and his marriage ended six years ago. When he meets the mysterious and intriguing Shayla, the emotional wall he's worked so hard to build starts to crumble. She makes him want all the things he knows he can't have, including her love.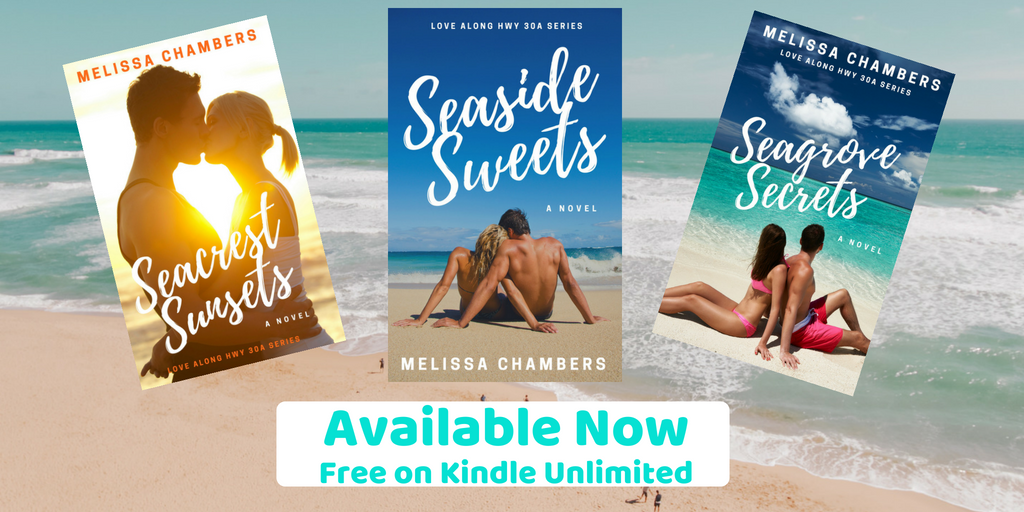 About the Author

Melissa Chambers writes contemporary novels for young, new, and actual adults. A Nashville native, she spends her days working in the music industry and her nights tapping away at her keyboard. While she's slightly obsessed with alt rock, she leaves the guitar playing to her husband and kid. She never misses a chance to play a tennis match, listen to an audiobook, or eat a bowl of ice cream. (Rocky road, please!) She serves as president for the Music City Romance Writers, and in addition to the Love Along Hwy 30A series, she's the author of The Summer Before Forever and Falling for Forever (Entangled Teen).
or find the giveaway
here