Author: Mindy Quigley
Narrator: Holly Adams
Length: 9 hours 36 minutes
Series: The Mount Moriah Mysteries, Book 1
Publisher: Mindy Quigley
Release date: Apr. 15, 2015
Genre: Cozy Mystery


From award-winning mystery writer Mindy Quigley comes a hilarious tale of small-town intrigue and big-time crime.

For hospital chaplain Lindsay Harding, facing death is part of the job. After all she spends her working days comforting sick and dying patients. But when the annual Civil War reenactment in her hometown of Mount Moriah, North Carolina, produces a real casualty, the Grim Reaper suddenly gets a little too close for comfort. With the clock ticking, the police struggle to unravel how and why a beloved local reenactor was shot in front of hundreds of onlookers. As fingers point and tempers flare, another victim ends up laid out on Lindsay's front porch.

Lindsay's life is in danger, but her efforts to expose the century-old sins that lie at the heart of the mystery are undermined by her disastrous love life, her no-good mother, and a ninja-like squirrel - not to mention the small matter of a dangerous killer who'll stop at nothing to keep a sinister secret. Will courage, curiosity, and Lindsay's irreverent brand of religion be enough to catch the killer before she becomes the next victim?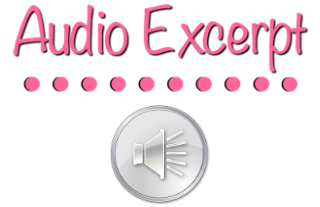 Mindy Quigley is the author of the Mount Moriah cozy mystery series, which is based in part on her time working with the chaplains at Duke University Medical Center. Her short stories have won awards including the 2013 Bloody Scotland Short Story Competition and the 2018 Artemis Journal/Lightbringer Prize. Her non-writing career has been stranger than fiction, taking her from the US to the UK, where she worked as the personal assistant to the scientist who cloned Dolly the sheep, and as project manager for a research clinic founded by the author J.K. Rowling.
She now lives in Blacksburg, Virginia, with her Civil War history professor husband, their children, and their idiosyncratic miniature Schnauzer.


An actress and physical theatre performer for many years before becoming a Voice Actor, Holly continues to divide her time between stage, screen, circus, and audiobook narration.
Holly began her VO career doing radioplays and audiobook characters with the amazing Full Cast Audio company. Since then, Holly has voiced radio and web commercials, various e-learning projects, documentary shorts. . . and of course, audiobooks! She has been nominated for Best Fiction and Best Female Narrator. Holly has conservatory training; her attention to tone, energy and rhythm make her work personal and dynamic. Holly's performance projects abroad (Italy, Afghanistan, Haiti, Russia, the UK, France, and the Middle East!) support her training and skill with dialects and languages.
Holly records for Audible, Deyan Audio, Christian Audiobooks, Tantor, and more. Holly loves telling stories!
When she's not in the recording studio, she is on stage or screen; favorite projects include Richard II, A Midsummer Night's Dream, As You Like It, the films "Here Alone", "Gotham Blue" and "Your Loving, Virginia", working with girls in Kabul for the Afghan Children's Circus and with performers in Balan, Haiti, as well as with her 'home circus' Circus Culture. Holly is a SAG-AFTRA performer, a graduate of the International Dell 'Arte School, and holds a Master's in Theatre, Education and Social Change. Https://shearwaterproductions.com/voice-actor and on IMDb as Holly Adams III.

A murder in Mount Moriah works really well as an Audiobook. Holly Adams reads it perfectly. The book is fairly lengthy and has a lot of detail. The author creates a town and a community for the reader to love. This works well as an audiobook however I'm not sure it would have been as interesting if I can read the book.
Lindsay is our main character and in the centre of a storm. During a war reenactment, a man is killed. Now the history of the town will be called into question to solve the case.
Lindsay works as a chaplain and feels it's her duty to find the truth. With twists and turns at every corner, it's time to discover a scandal worth murdering for.
This is available on Kindle Unlimited also and is part of a series. Our main character is looking for her own happy ending which I'm guessing will continue through the books.
4.5 stars out of 5.
I received this audiobook as part of my participation in a blog tour with Audiobookworm Promotions. The tour is being sponsored by Mindy Quigley. The gifting of this audiobook did not affect my opinion of it.

Interview with Rev. Lindsay Harding, protagonist of the Mount Moriah Mysteries
What are the challenges of being a young, female hospital chaplain?
Well, the job itself brings challenges. As a chaplain, I deal with
life, death, betrayal, truth, fear, and the search for meaning on a daily basis. It can be heavy stuff! But it also allows me to build deep relationships with people very quickly so I can be there to support them when they need it.
Chaplains have to minister to people of all faiths, and even people with no faith.
People who are scared I'm going to be all "Jesus, Bible, Hell, Hell, Hell," are pleasantly surprised that I come to each interaction free of dogma and judgement. But then others have been upset that I don't conform to their ideas of what clergy people should be. I'm glad that I've had both kinds of reactions because that shows me that I probably hit the mark just about right. Religion is a bit like cilantro—some people can't get enough of it and other people think it tastes like soap.
As for the other part of the question--the "young, female" part--that brings its own set of challenges. I'm single, and I can tell you from first-hand experience that when I guy hits on you in a bar and asks you what you do for a living, there is no more potent romance killer than answering, "I'm a minister."
What are some of your worst dating experiences?
Ugh, I wish I didn't have so many to choose from. I'd have to say that the blind date with the 19-year-old high school student was up there. Or the time a reckless kiss and a case of mistaken identity almost broke up my best friend's wedding? Probably the most humiliating one, though, was when a handsome doctor I was dating went to use my bathroom and got attacked by a squirrel. If telling potential love interests that I'm a minister is a romance killer, having to fend off an attacking rodent is the equivalent of romantic kryptonite.
Lately, you've gotten tangled up in a few high-profile criminal cases. Has that been a strange experience for you?
Unfortunately, I was already well-acquainted with the criminal justice system from a young age. My mom and dad were busted dealing drugs when I was little, and they spent most of my growing-up years in jail. My dad turned his life around, but my mom...she's… I'm a Southern girl, so let's just say "Bless her heart" and leave it at that.
More generally speaking, even though I'm a chaplain, when I see injustice, I'm not comfortable sitting back and hoping God will take care of things and everything will turn out all right. I actively work to make things right for people in the here-and-now, and not just in the sweet hereafter. From a safety and sanity point of view, that's not necessarily a good trait.
Your friendships are a big part of your life. What does friendship mean to you?
My friend Rob is a fellow hospital chaplain and my friend Anna is an ER doctor, so both of them understand that working in a hospital can sometimes be pretty grim. Like me, they believe that the grimmer the task, the more humor is needed. It's not that we're flippant--okay, maybe sometimes we are a little flippant--but I think they both understand that a certain degree of black humor, along with an occasional alcohol binge, is what gets us through.
Me, Rob, and Anna have had our differences, but in the end, we have each other's backs.
Top Ten Things to Do on the Outer Banks-
Mindy Quigley
The Outer Banks (OBX)--a narrow strip of islands that skirts the coast of North Carolina--plays a major role in
A Death in Duck
, book two of the Mount Moriah Mystery series.
In the book, hospital chaplain Lindsay Harding heads for a much-needed break in the peaceful town of Duck. However, a boatload of trouble soon follows her ashore.
Old family scandals, sunken World War II U-boats, and a stolen Doberman all guarantee a far from restful break for the irreverent reverend.
In
A Death in Duck
, the unique history, atmosphere, and local culture of the islands are almost characters unto themselves. Here are the top 10 ways that you can immerse yourself in the Outer Banks, hopefully with a little less drama (and murder!) than in the book.
See the wild horses in Corolla

Corolla, at the northern end of the OBX, is home to a population of free-roaming feral horses, descended from shipwrecked Colonial Spanish Mustangs. These horses lived in relative isolation for centuries, but once the stretch of road connecting Duck and Corolla was paved in 1985, development caused a number of fatal car-horse run-ins. The horses now live in fenced-in safety on the beaches just north of Corolla. Guided 4x4 tours will take you to visit the area, which is the fictional home of Lindsay's curmudgeonly aunt.

Scuba dive a shipwreck

Lindsay's love interest, Mike, is an adrenaline junkie who throws on a wetsuit and hits the high seas. Like many adventurers before him, he's interested in exploring the hundreds of shipwrecks that lie just off the coast of the OBX. The wrecks span hundreds of years, with some of the more famous dive sites dating from the Civil War and WWII.

Beachcomb

I mean, duh. You're at one of the best beach areas in the country. Lindsay might warn you to be careful walking by yourself on foggy nights, though...

Climb the Currituck Lighthouse

Lindsay takes her fake mother-in-law (you'll have to read the book to figure that one out!) on a sightseeing trip to the lighthouse, that turns into an eventful, and ultimately important, encounter. Take in the view for yourself if you can climb all 220 steps.

Visit the 4x4 beaches

North of Corolla and all the way up to the Virginia State Line, the beach itself is considered a public road. It's the only access for residents of Corova, a (comparatively) sparsely populated stretch of beach community that's only accessible on foot or by 4x4 vehicle.

Talk to an old-time 'Banker

The OBX had a long history of isolation, and the Elizabethan English spoken by the early settlers gradually morphed into a unique accent known as Outer Banks Brogue or High Tider (Hoi Toid, if you say it right!). Several of the characters in the book speak this way, which audiobook narrator Holly Adams managed to render and still be understood!

The best way to experience the High Tider accent is to hear it for yourself:
https://www.youtube.com/watch?v=jgi9wYsR5fo
Find the WWII graves

During World War II, it was not unusual for German U-Boats to lurk off the North Carolina coast, picking off supply boats as they passed. Bodies of shipwrecked sailors are buried in several locations along the OBX, and a number of U-boat wrecks lie just off the coast. The inspiration for

A Death in Duck

comes from a question I just couldn't shake -- what if one of these sailors had survived?

Go for a run along Highway 12

Definitely run north and south, not east and west! The OBX is very narrow, so an east-west run could be as short as a few hundred yards in some places. :) Lindsay Harding is kind of a stress ball, and she uses running to think and decompress.

Buy a book at Duck's Cottage

Maybe even buy a copy or two of

A Death in Duck

. This cozy cafe-bookshop is a mandatory stop for both locals and the many vacationers who return to the OBX year after year. They carry a ton of local interest titles and serve up the best coffee on the 'banks.

Snooze at the Sanderling Resort or the White Doe Inn

The Sandpiper Resort, where the major action of

A Death in Duck

occurs, is based on the luxurious Sanderling Resort. Many of the well-appointed rooms open up right onto the beach, and the usually quiet pool is great for when you want a break from the beach.

If I'm being honest, though, my favorite accommodation on the OBX is the White Doe Inn. Located on Roanoke Island in the lovely little town of Manteo, this charming B&B effortlessly combines coziness and class. Innkeeper Pam makes guests feel like lords and ladies of the Victorian mansion, and the food is to die for. Monthly arts events are free and open to the public.

A MURDER IN MOUNT MORIAH
July 4th:
Valerie Ullmer | Romance Author
July 5th:
Ruby's Books
Viviana MacKade
July 6th:
T's Stuff
July 7th:
Dab of Darkness Audiobook Reviews
July 8th:
The Book Junkie Reads . . .
Audiospy
Mystery Thriller Week
July 9th:
Locks, Hooks and Books
Jazzy Book Reviews
The Book Addict's Reviews
July 10th:
Chapters Through Life
Black Books Blog
Audiobook Fascination
A DEATH IN DUCK
July 11th:
Viviana MacKade
July 12th:
Ruby's Books
July 13th:
Valerie Ullmer | Romance Author
T's Stuff
July 14th:
Dab of Darkness Audiobook Reviews
July 15th:
The Book Junkie Reads . . .
Audiospy
Mystery Thriller Week
July 16th:
Chapters Through Life
The Book Addict's Reviews
July 17th:
Jazzy Book Reviews
Black Books Blog
Audiobook Fascination