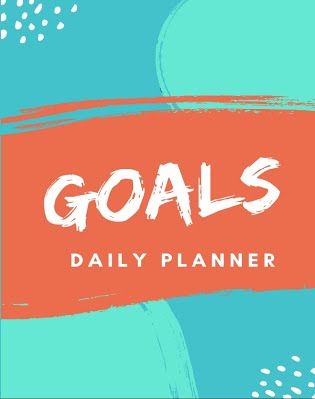 Non Fiction / Planner / Calendar
Date Published:
September 5, 2019
Publisher: Elite Online Publishing
Elite Daily Planner: Motivational, Inspirational, Monthly Calendar, and Weekly Organizer/Agenda to Schedule Your Daily Progress and Goals - 12 Month Datebook, Calendar, Agenda, 8.5 X 11
● 10 FREE EBOOKS INCLUDED: Besides the Incredible Elite Daily Planner, you'll receive 10 FREE ebooks from NY Times Bestselling Author Loral Langemeier ("Millionaire Maker") and #1 Amazon Bestselling Authors like Mike Koenigs ("Money Phone"), Erik Swanson ("Time Habitude Warriors"), Joshua Evans ("Enthusiastic You"), Melisa Hall ("Declare Your Dreams"), Doug Grady ("The Ripple Effect"), Warner Roberts ("Life is an Adventure"), Jessica Leigh ("The Modern Classic Woman"), Cory Jenkins ("I Love Myself So... "), Melanie Johnson & Jenn Foster ("How to Write Your Story of Accomplishment and Personal Success") and Jenn Foster & Everett O'Keefe ("Books to Bucks"), and 10 video mini-courses from those authors. All to multiple your productivity, prosperity and positive attitude 10X.
● CRAFTED STRATEGIES: Use these proven techniques that we learned from studying with Grant Cardone, Tony Robbins, Jim Rohn,Tai Lopez, Shawn Achor and Tim Ferris. To improve your productivity, sales, and happiness, the Elite Daily Planner is the ONLY choice in dated planners and personal organizers! Get more done and feel better everyday!! Includes over 60 inspiring quotes!!
● ALL ABOUT GETTING IT DONE: With Yearly, Monthly, Weekly, Daily Goals, and Project sections each week, you can get organized and prioritize your life in WRITING! The Elite Daily Planner helps you define your short and long-term goals and create a step-by-step game plan to reach them. The Elite Daily Planner system will help you easily achieve work/life balance and stay on track with your goals and productivity.
● HIT YOUR GOALS: Research shows by writing your goals and action items each week you will accomplish more! The Elite Daily Planner can help stop procrastination and keep you accountable! Imagine hitting all your GOALS! The Elite Daily Planner will help you get there FAST!
● THE BEST DARN PLANNER: The Elite Daily Planner system is so amazing that we are sure you will love it!! Your productivity is are our top priority.
About the Publisher
We create beautiful books to educate, inspire and motivate individuals. At Elite Online Publishing, we are the brand building publisher - write, sell, & market your book online. Elite Online Publishing helps busy entrepreneurs, business leaders, and professionals Create, Publish, and Market their book, to build their business and brand. We are passionate about Future Authors sharing their stories knowledge and expertise to help others. Educate, Inspire and Motivate others by telling your story.