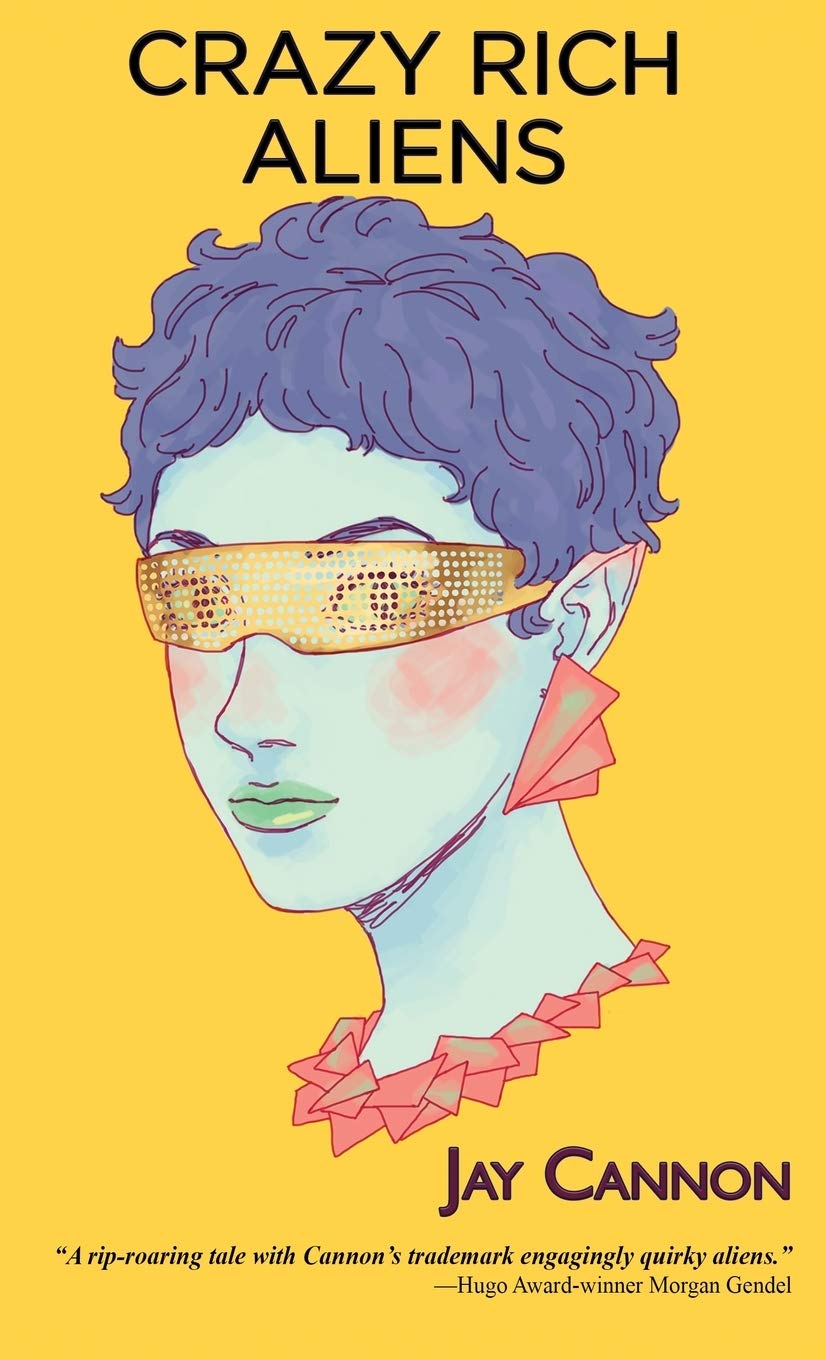 Science Fiction
Date Published: August 2020
Penda is heiress to one of the richest families in southeast Asia. Her dream is to create a startup that will commercialize space travel to Mars. To go her own way will ruin her relationship with her family, which is already strained from her being openly gay. Paul, her twin brother, wants to maintain family traditions and is angry with Penda for turning her back on them. Worse, Penda's business partner is Paul's ex-fiancée.
At an elaborate costume ball, Penda and Paul meet Luke, a gorgeous stranger wearing an alien "costume". They join him on an exotic yacht and after a night of partying, wake up on Tauran, a planet of gender-neutral beings. After their initial shock, Paul comes to view the trip as a business opportunity, while Penda prefers to learn about Tauran culture.
Penda soon falls for the amiable Timbor (Luke), heir to the richest fortune in the galaxy. Then the warm welcome to Tauran evaporates. Terrorists abduct Penda. She escapes but is relentlessly hunted. She must now evade government agents, xenophobes, and Timbor's jealous suitor on a strange planet, while foiling a plot to invade Earth, and defending her new friend, an alien.
Praise for Crazy Rich Aliens:
"Crazy Rich Aliens is more than a parody." —New York Times bestselling author Andrew Shaffer
"A rip-roaring tale with Cannon's trademark engagingly quirky aliens." —Hugo Award-winner Morgan Gendel
"JC Canon's strengths are on full display in Crazy Rich Aliens. The complex characters and detailed world-building will keep you coming back for every last bit of this fun and engrossing tale!" —J.D. Sanderson, author of AROUND THE DARK DIAL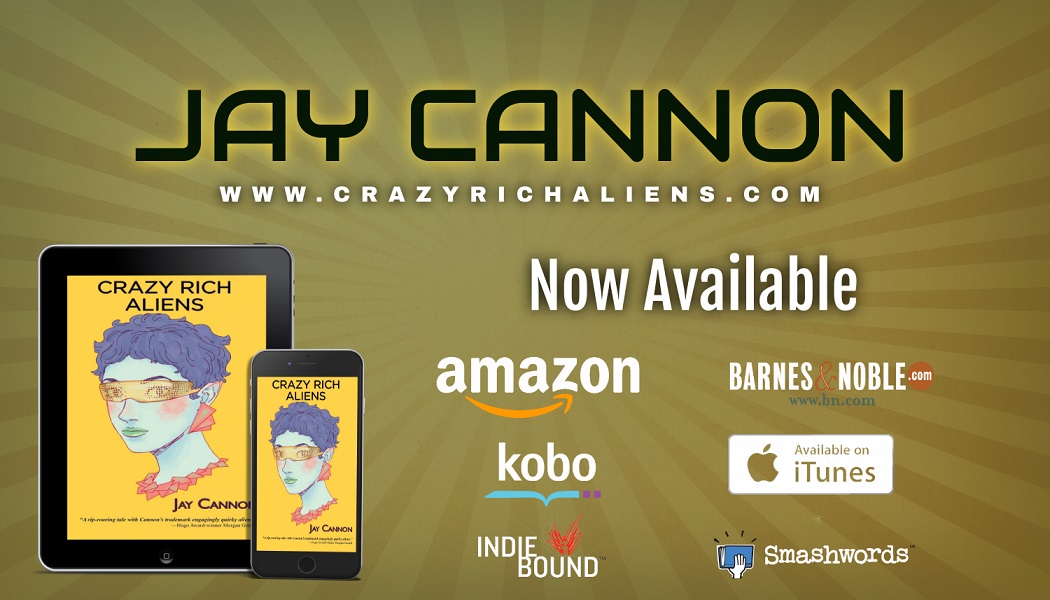 Excerpt
Excerpt from Crazy Rich Aliens, Chapter 11
"Join our rebellion. The group here, representatives of their species, gathers information, collects supplies, and creates distractions to cover for more aggressive and disruptive acts by our fighters. They are hiding in caves outside of town where the magnetic properties of the hills keep them hidden from Tauran scans. We could use your help."
"I'll try to speak with Timbor. What else can we do?"
Chato reached between the workers at the table and picked out what looked like small pellets and showed them to Paul and Su-Yee. "Place one of these into Timbor, Kandra, and Murta's pockets. Don't worry if you can't do all of them. They will aid our friends in the field to track and kidnap them and force the release of our people. We just want to go home." Chato placed a hand on Paul's chest, its eyes pleading.
Paul slid the hand away and shook his head. "Won't they just recapture you from your planet?"
"They took us by surprise in the initial attack. Our defenses will keep it from happening again."
"It wouldn't be right to betray people who have shown us nothing but kindness."
"So, you asked to be brought to Tauran?"
"No, but—"
"You haven't asked to return?"
"Yes, but—"
"And you are free to walk around anywhere you like?"
"I have concerns over our treatment and their real intentions," said Su-Yee. "I'm willing to speak to Timbor, but if the Taurans are as vicious and conniving as you say they are, I'm afraid we would put our own lives in peril."
One of the larger aliens at the table stood and took a swat at Chato, knocking it back and yelling something. Chato responded and the alien abruptly stood and continued the shouting while stealing glances at Paul and Su-Yee.
Paul edged into the doorway, now filled with onlookers, pulling Su-Yee with him.
Chato shoved the alien back to its seat. "They don't trust you. Run!" An alien across the table fired a weapon at Chato, slamming its body into the wall.
Paul grabbed Su-Yee's hand and pulled her down the narrow corridor, dodging bodies as they went. They heard yelling behind them, but they didn't turn to look. It must have been a call to arms, as the aliens in the corridor attacked them. Their weakened states and smaller frames made it easy for Paul to shove past them. He even tossed a couple at their pursuers.
They reached the storage room and closed the door behind them. Paul wedged a shelf against it. "It won't hold long."
"What do you suggest?"
Paul responded by lifting the grate from the floor and glancing at Su-Yee for approval.
Su-Yee shook her head. "There's alien sewage and dead bodies down there."
Paul nodded, then jumped into the darkness. Su-Yee shrieked, stamped her feet, and pounded her fists against her sides. As the door gave way, she jumped down after him.
About the Author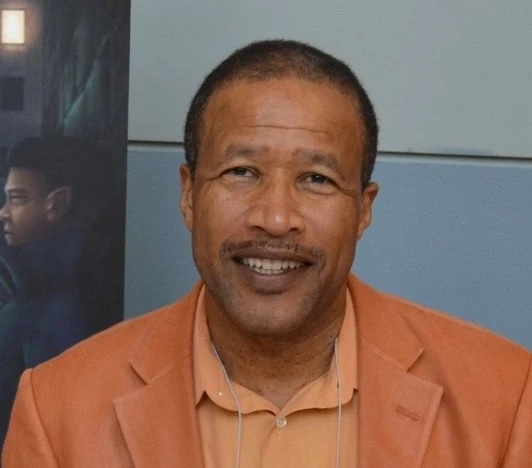 Jay Cannon (JC) grew up in the projects of western Michigan. After high school, he joined the Navy where he worked on the flight deck of aircraft carriers. After leaving the Navy, JC spent twenty years as a computer programmer, mostly at startups, in the United States, England, France and Sweden. After working at Microsoft for sixteen years, he retired and moved to DC where he joined Congress as a technical fellow. At the end of the fellowship, he and his wife moved to Richmond, Virginia and joined the James River Writers where he writes. He has written two technical manuals, five science fiction novels and a poetry book.
Contact Links
Purchase Links