Date Published: March 9, 2021
Publisher: Ink & Magick
What is the price of justice?
As a ward of the Lacklands, Robyn Loxley has lived a privileged life. Even now, in 1942, when another war ravages the world and people on the home front must do without, her adopted family is not affected by the rations and shortages.
That's not to say she hasn't been affected by the war personally. As Robyn hits yet another roadblock in her quest to see her best friend Will, trapped in a Japanese-American concentration camp, she stumbles onto the people of Sherwood.
With dark truths revealed about the Lacklands and what really goes on in Midshire, Robyn must answer what justice means to her and what she's willing to do to exact it.
Robyn and the merry band get an update in this dieselpunk sci-fi adventure.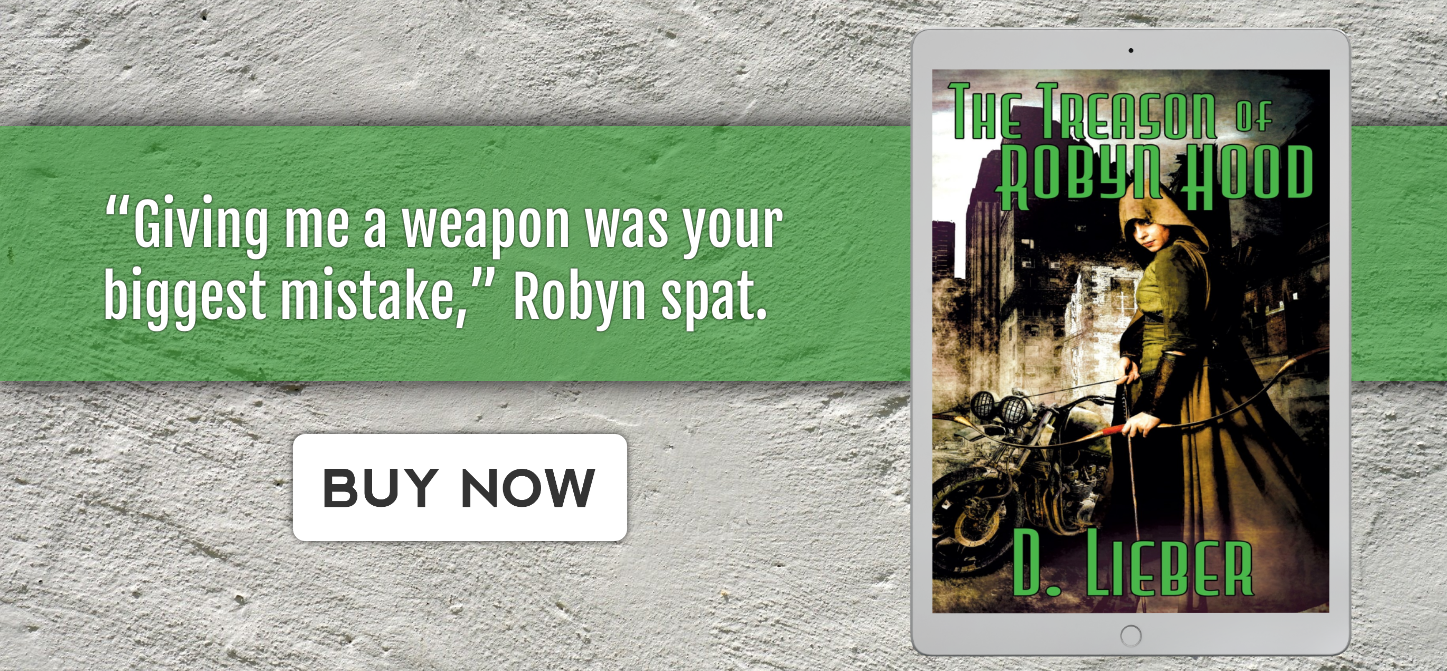 "The Treason of Robyn Hood has suspense, drama, humor, romance, and action, all jam-packed in a tightly paced novel full of intrigue...I enjoyed it immensely and will highly recommend it to fans of fantasy and adventure. "
—Readers' Favorite®
"Connoisseurs of urban fantasy and offbeat romance will find this novel both a fun and fulfilling read. The clever characterizations and skillful melding of fantasy, adventure, and romance put a spotlight on sisterly devotion, oddball alliances, social conscience, and the human ability to rise above broken hearts and broken lives. "
—The US Review of Books
About the Author
D. Lieber has a wanderlust that would make a butterfly envious. When she isn't planning her next physical adventure, she's recklessly jumping from one fictional world to another. Her love of reading led her to earn a Bachelor's in English from Wright State University.
Beyond her skeptic and slightly pessimistic mind, Lieber wants to believe. She has been many places—from Canada to England, France to Italy, Germany to Russia—believing that a better world comes from putting a face on "other." She is a romantic idealist at heart, always fighting to keep her feet on the ground and her head in the clouds.
Lieber lives in Wisconsin with her husband (John) and cats (Yin and Nox).
Contact Links
Purchase Links
a Rafflecopter giveaway