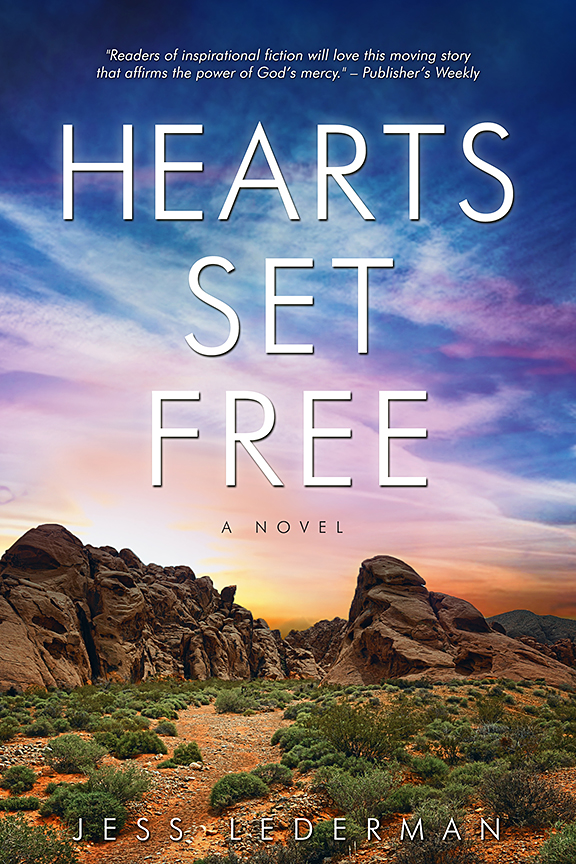 Inspirational Literary/Historical Fiction
Date Published: March, 2019
Publisher: Azure Star, LLC
Seven Lives Inexorably Intertwined. Over Eighty-Six Years. That Will Bring a Revelation Beyond What Any of Them Could Imagine.
An award-winning work of Christian-themed literary fiction
The Alaska Territory, 1925. When Yura Noongwook's husband abandons her and her thirteen-year-old son, she vows to win him back and destroy the woman who stole his heart. They embark on an epic cross-country quest that leads them to the Nevada desert, where they meet a man who has turned into the last thing anyone expected him to become …
David Gold. Reno, 1930. A Bible-school dropout known as the Pummelin' Preacher. His boxing career is fading, just like his faith. But then a former call girl shows up, tells him about the rag-tag congregation she's part of; how their pastor was murdered. And that the Spirit is moving and David's destiny is to lead their tiny flock.
Las Vegas, 2011. Cable TV star Tim Faber is an atheist bent on proving God is only alive in people's imaginations. But Joan Reed, his producer, is trying to recapture the faith of her youth. And both of them are driven to unravel a mystery surrounding the Big Bang theory, never dreaming the answer will forever change their lives.
To do that, they have to meet with the now 99-year-old Luke Noongwook and David Gold's grandson, Daniel.
The veil is being pulled back, but none of them are prepared for what they'll find on the other side.
"Lederman's powerful debut interlaces three stories that span nearly a century and are tied together by a church of outcasts in Las Vegas...Readers of inspirational fiction will love this moving story that affirms the power of God's mercy."
--Publisher's Weekly
EXCERPT

Chapter Two
David: Paris, 1914
"Do you think a loving father could ever be persuaded to slit his own
son's throat?" asked David Gold, a tall, broad-shouldered young man
with a boxer's chiseled physique. It was a beautiful fall morning, and
he and his two companions were lingering over coffee and croissants at
Les Deux Magots. "Even if God Himself commanded him?"
"What a horrid thing to bring up at breakfast, Davey!" Lucille
Johnson exclaimed. She was twenty-one, plump and plain, and dressed
in the latest Paris fashion. "What is he talking about, Jack?" she asked,
turning to her husband.
"Abraham and Isaac. It's in the Good Book," Jack Johnson explained,
patting one of Lucille's jewel-bedecked hands. He had recently defended
his title as heavyweight champion of the world, prevailing, at the age of
thirty-six, in a fight staged not far from the Eiffel Tower.
Everyone in the café was angling to get a look at the famous
pugilist, a black man resplendent in a white linen suit, derby hat, and a
silk tie that shone like sunlit daffodils. Although not as large as David,
who'd been his sparring partner for the past two years, Johnson had
an aura of happy confidence which overshadowed the younger man.
No one cared that he was black and Lucille was white; those backwater
Americans might get worked up about such things, but to the Parisians,
he was a hero, the first of his race to take the title. One great white hope
after another had been pitted against him, and he'd battered each into
oblivion without breaking a sweat. His allure was further enhanced
by reports that he was an outlaw, a fugitive from justice in the United
States. He'd been sentenced to a year and a day in prison for violating
the Mann Act, which, the French discovered, prohibited transporting a
woman across state lines for immoral purposes.
"In America, that is a crime?" asked the Parisians, nonplussed.
"How completely absurd!"
Of course, they would forget him the moment he lost.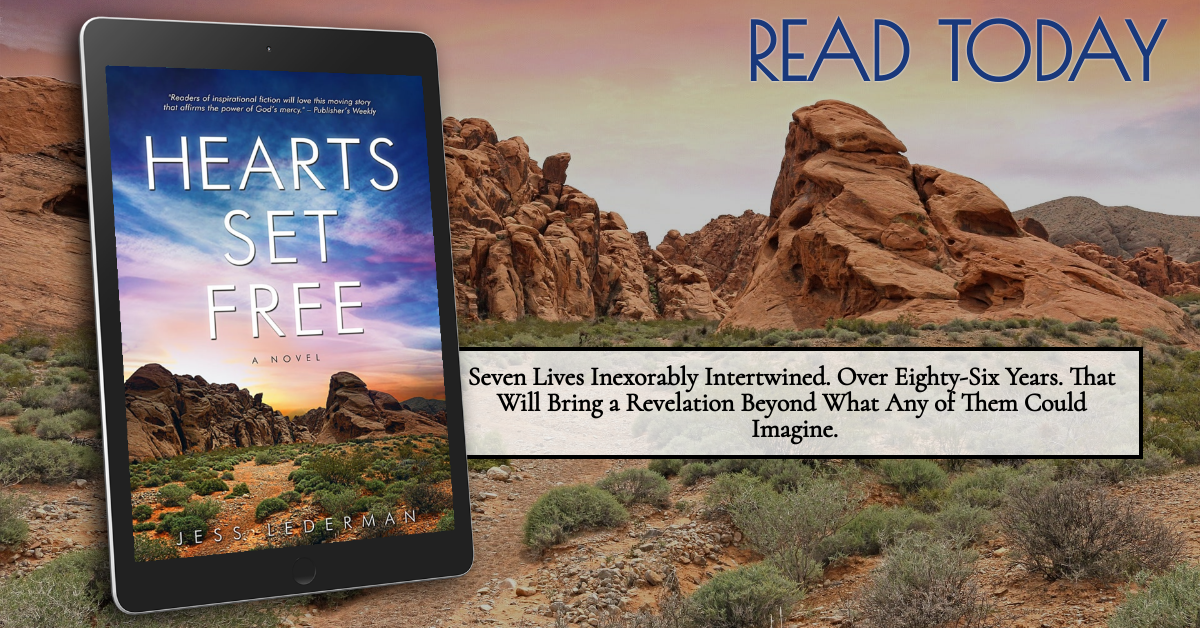 About the Author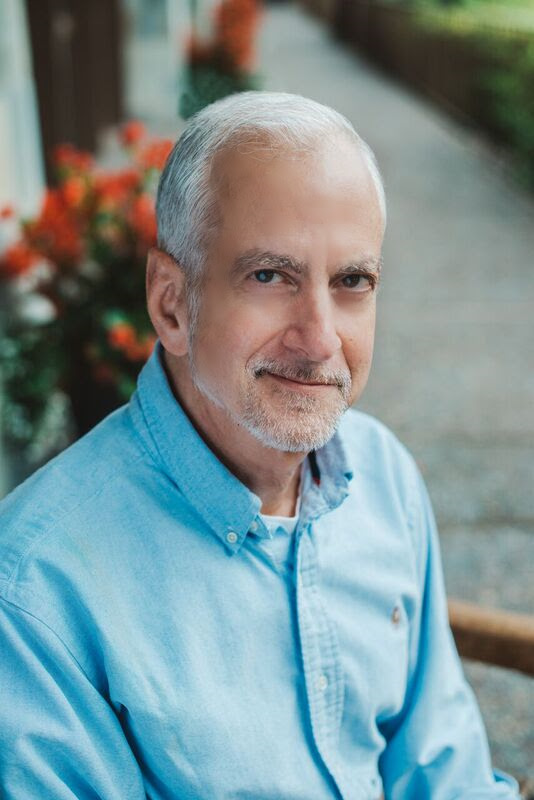 After I graduated with a degree in music from Columbia University, a lust for expensive pianos drew me into an unexpected career in finance. It turned out that I had a knack for business; I gained much that the world had to offer and became a hedonist, a gambler who haunted the poker rooms of Las Vegas, and an arrogant atheist. I've written fiction for most of my life, and at one point I quit work to devote myself to writing a novel. During that time, my late first wife, Teri, and I lived in Paris, down the street from where Hemingway once lived, and later in the mountains of Idaho. But the novel was never published, for my soul had not yet awakened, and I did not yet have anything important to say. So I went back to the business world.
One day, when we were living in Dallas, Teri heard a radio interview with Francis Collins, an eminent scientist who wrote The Language of God, which tells the story of his journey from atheism to becoming a disciple of Christ. Collins' book led us to the writings of C.S. Lewis and George MacDonald, who became the midwives of our rebirth from above.
There's no hiding from the Hound of Heaven, once He's on your trail!
Several years later, Teri was diagnosed with ALS (Lou Gehrig's Disease) and we left Dallas and the business world behind and moved to a small town in Alaska. There we looked out on the glory of God's creation and read to our heart's content during the last two years of her life. Faced with tragedy, we learned to trust utterly in Him, and He blessed us with the peace that surpasses all understanding.
It was after Teri's death, while I was still living in the far north, that the idea for Hearts Set Free—which opens in the Alaska Territory in 1925—was born. People who know that the novel contains autobiographical elements (and several historical characters) sometimes ask me, "How much of the story is true?' And I answer, "Perhaps twenty percent—and the rest is even more true!" What drives my writing is the desire to convey truths that transform lives. Truths of the heart.
In 2013, I met a wonderful woman—my current wife, Ling—and soon we began talking about having children. "Impossible!" said our doctors. "According to your test results, there's no chance at all, even using the latest techniques." Of course, within two months of that pronouncement, Ling was pregnant with little David, who just turned three, and we subsequently adopted Daniel, who's now twelve.
After David's birth, we moved to southwest Washington. I'm currently at work on a novel that begins in the last days of the Wild West and ends in Las Vegas in 1955. When I'm not writing or chasing my sons around, can usually be found at the piano playing Chopin nocturnes for Ling.
Contact Links
Purchase Link