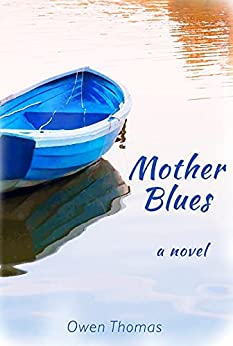 Mystery / Literary Fiction
Date Published: September 30, 2021
Publisher: OTF Literary
What if your childhood harbored a dire warning about your future? What if your life and the lives of dozens of others, including your future child, depended on you deciphering that warning before it is too late?
Mother Blues is about the maternal relationships we never knew existed, the evil we never expect, and the redemption we never think possible. Subversively feminist and environmental, this is a novel about mothers: those we have loved and lost, those we have never known, and those who have always been there for us whether we have realized it or not. And while this is not a novel about blues music, the blues is everywhere in this story, both grounding it in history and pushing it forward in a slow, rhythmic ache.
If there is one maternal presence that binds together the characters of this novel, living and dead, it is the blues itself. Bessie Smith, Ma Rainey, Etta James, Big Mama Thornton, Mahalia Jackson, and all the timeless mothers to that quintessentially American genre are here, a soulful Greek chorus singing from the shadows, warning and imploring, offering hope, and bearing witness to lives adrift and in danger of capsizing.
Purchase Link