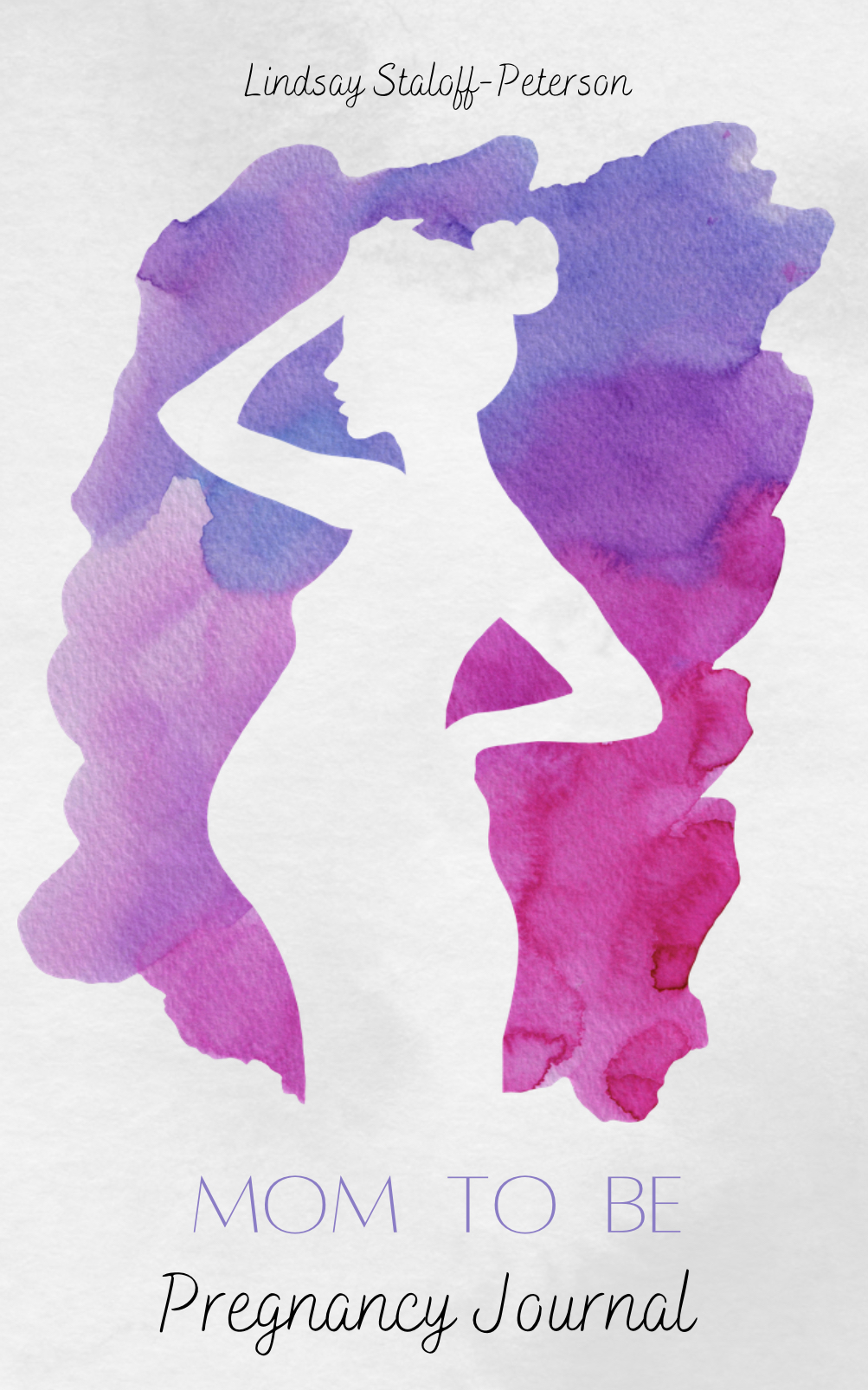 Beautiful Pregnancy Planner, Memory Book For Mom and Baby
Pregnancy / Journals
Date Published: August 11, 2022
All proceeds go to Nonprofit PPCM FUND INC.
Being an expecting mother is one of the most amazing experiences of a lifetime. You don't want to miss a single moment. With appointments, exams, baby names, milestones, and baby bump pictures - there is so much to document!
The Pregnancy Journal is more than a guided journal ― it's a calendar, a tracker, and an heirloom keepsake all rolled into one! It's an absolute must have for expecting moms, expertly designed to help you get the most out of your pregnancy journey, both in the moment and for generations to come. Our incredibly easy-to-use design lets you track weekly progress through all three trimesters, including your mood, energy level, sleep habits, highlights, cravings and more
About the Author
Lindsay Staloff is the C.E.O. & co-founder of HERO Locations Co., a location scouting and media production company, and the President of non-profit PPCM Fund, Inc., both based out of Calabasas, CA. She earned her M.S.W. from the University of Pennsylvania School of Social Policy & Practice after receiving her undergrad degree from Lynn University in South Florida. Lindsay relocated to California in 2002 to pursue her career in the entertainment industry, quickly becoming one of Hollywood's most sought-after location scouts.
In 2016, the respected industry executive gave birth to her son Liam at Cedar Sinai Medical center in Beverly Hills. Her OBGYN led her to believe she had a seemingly normal pregnancy, despite Lindsay visiting her OBGYN's office forty-odd times before giving birth. Just months after becoming a first-time mother, Ms. Staloff suffered complications from PPCM (Peripartum Cardiomyopathy), a preventable pregnancy-induced cardiac disease, resulting in multiple cardiac arrests, a hypothermia coma, & continued complications.
Ms. Staloff has become the leading voice for women and the families of women who have survived or lost a family member to Peripartum Cardiomyopathy. Today, Ms. Lindsay Staloff's purpose in life is to save others through her non-profit organization, PPCM Fund, Inc by spreading education and awareness of this deadly disease to the medical community and expectant parents. She seeks to expand her work on behalf of women and parents through a term in public office by focusing on her local community and small and women-owned businesses. Lindsay has worked with PPCM Fund to put women and families first and will continue to do so as a city council member via an emphasis on policy, not politics.
Contact Links
Purchase Link