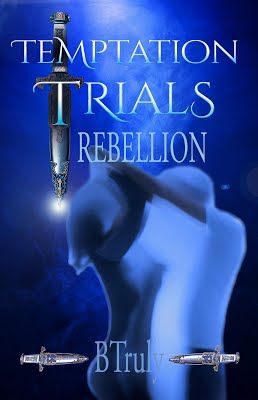 Adult, Dystopian Romance & Urban Fantasy
Date Published
: 11/30/2018
Can love defeat the greatest temptation ... lust?
In a post-apocalyptic nation where the land of the free is now run under a dictatorship, there is one factor that holds the key to keeping world order—love. The new Regime controls the emotions of the heart. It's their most vital law. At the age of twenty-one, every citizen is forced into an arranged marriage. The only way to escape the arrangement is to enter the Temptation Trials—a government-sponsored reality TV show where the loyalties of the contestants are tested by Tempters and Temptresses who are impossible to resist.
Catalina enters the Trials as a Temptress in hopes that she can win the funds to save her brother. Sahara's been ridiculed in the eyes of the public. By being a Temptress, she'll be able to have a fresh start. The Regime promises that if she fulfills her role on the show they will wipe her slate clean.
The problem is that the Trials are rigged for failure. In all the prior seasons, love's rival, lust, has proven to be more powerful. No contestant has ever won the Temptation Trials and be allowed to stay with their chosen partner. Lutheran Eminence, the world's dictator, has shown that he's the ultimate matchmaker.
As the Temptation Ball approaches, conflict is at an all-time high. Most couples are too hurt by betrayal to reconcile. With the odds stacked against them, Kincade and Tobias try to mend their relationships, hoping that the greater good will prevail.
Attempting to uncover the true meaning of love may cost the contestants more than they bargained for—it may cost their souls.
Sahara tossed and turned. When she finally fell asleep a reoccurring nightmare consumed her….
Sahara had been in a funk all day. The last month had been horrible, not talking to Calvin. He'd tried numerous times to reach out to her. Sahara's only response through text had been, I just think it's best if we don't see each other anymore.
Slowly, his texts and calls lessened, but today Calvin had texted, begging to see her because he would be in town this weekend. Sahara was struggling with giving in, wanting to see him desperately.
She handed a customer their latte, and then greeted the next in line—a male and female enforcer approached the counter.
"Hello, what can I get for you guys?" Sahara greeted.
"Are you Sahara Fenty?" the female officer asked with a stern expression.
Sahara's co-worker, Caren, raised her eyebrows.
"What is this about?" Sahara asked, her stomach clenching.
"Sahara Fenty, you're under arrest for the Floozy charge," the female enforcer announced, loud enough for the entire cafe to hear.
A few customers gasped, and her co-worker's eyes were about to pop from their sockets. She wanted the floor to just suck her up. "What is the meaning of this?" Sahara questioned, having a damn good idea. She would bet money it involved her first love.
"Calvin Bush's wife, Bonnie, is pressing charges against you. She has proof that you and her husband are having an affair."
More gasps from the cafe. Sahara wanted to die. "What proof does she have?"
"Please don't make this harder than it has to be, Ms. Fenty," the male enforcer intervened, wiping out his hand-cuffs.
This was the most humiliating moment of Sahara's life. Not wanting to cause herself further embarrassment, she cooperated and went with them willingly.
About the Author
B. Truly has wanted to be an author since she was fifteen years old and is grateful to have accomplished this dream. She has very vivid dreams and a wild imagination. She likes to read, watch tons of TV shows, and movies. She's addicted to romance and gets a thrill out of action and sci-fi. She writes New Adult and Adult, Romance. Sci-fi, Dystopian, and Paranormal genres.
B. Truly likes to explore different elements of sci-fi romance, and create various realms of reality. She also loves creating impossible situations for her characters to grow from and try to overcome.
B. Truly has three wonderful children and a husband who defines the person that she is today. She works full-time as an Ultrasound technologist in Houston, Texas.