Author: Mindy Quigley
Narrator: Holly Adams
Length: 9 hours 13 minutes
Series: The Mount Moriah Mysteries, Book 2
Publisher: Mindy Quigley
Release date: Dec. 22, 2015
Genre: Cozy Mystery


With the new year approaching, hospital chaplain Lindsay Harding heads for a much-needed break in the peaceful resort town of Duck on North Carolina's outer banks. Her plan to attend the wedding of her friend, Anna, runs aground when a boatload of trouble washes ashore, and as the old year ticks down, the body count goes up. Thrust into the path of an increasingly desperate killer, Lindsay must uncover a sinister secret before she winds up swimming with the fishes.

Old family scandals, sunken World War II U-boats, obscene desserts, and a stolen Doberman all guarantee a far from restful break for the irreverent reverend, who makes her second appearance in this lively mystery.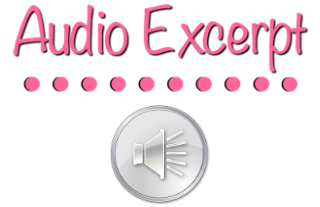 Mindy Quigley is the author of the Mount Moriah cozy mystery series, which is based in part on her time working with the chaplains at Duke University Medical Center. Her short stories have won awards including the 2013 Bloody Scotland Short Story Competition and the 2018 Artemis Journal/Lightbringer Prize. Her non-writing career has been stranger than fiction, taking her from the US to the UK, where she worked as the personal assistant to the scientist who cloned Dolly the sheep, and as project manager for a research clinic founded by the author J.K. Rowling.
She now lives in Blacksburg, Virginia, with her Civil War history professor husband, their children, and their idiosyncratic miniature Schnauzer.

An actress and physical theatre performer for many years before becoming a Voice Actor, Holly continues to divide her time between stage, screen, circus, and audiobook narration.
Holly began her VO career doing radioplays and audiobook characters with the amazing Full Cast Audio company. Since then, Holly has voiced radio and web commercials, various e-learning projects, documentary shorts. . . and of course, audiobooks! She has been nominated for Best Fiction and Best Female Narrator. Holly has conservatory training; her attention to tone, energy and rhythm make her work personal and dynamic. Holly's performance projects abroad (Italy, Afghanistan, Haiti, Russia, the UK, France, and the Middle East!) support her training and skill with dialects and languages.
Holly records for Audible, Deyan Audio, Christian Audiobooks, Tantor, and more. Holly loves telling stories!
When she's not in the recording studio, she is on stage or screen; favorite projects include Richard II, A Midsummer Night's Dream, As You Like It, the films "Here Alone", "Gotham Blue" and "Your Loving, Virginia", working with girls in Kabul for the Afghan Children's Circus and with performers in Balan, Haiti, as well as with her 'home circus' Circus Culture. Holly is a SAG-AFTRA performer, a graduate of the International Dell 'Arte School, and holds a Master's in Theatre, Education and Social Change. Https://shearwaterproductions.com/voice-actor and on IMDb as Holly Adams III.

I received this audiobook as part of my participation in a blog tour with Audiobookworm Promotions. The tour is being sponsored by Mindy Quigley. The gifting of this audiobook did not affect my opinion of it.
Interview with Mindy Quigley, Author of the Mount Moriah Mysteries
Was a possible audiobook recording something you were conscious of while writing?

Not remotely. Audible was still a fairly young company when I started writing the first book, and it wasn't really on my radar screen. For a while, Amazon had a program where they offered to cover the costs for authors to have their books made into audiobooks using professional actors and production staff. I was lucky enough to be selected for that program.
Can I admit something terrible? As an author, you face so much rejection, so it was pretty great to have the tables turned. I got to audition narrators, negotiate terms, and make the ultimate decisions. It was an awesome experience to have the buck stop with me for a change!

How did you select your narrator?

I received dozens of audition tapes and had started to make a short list of possible narrators. When I heard Holly Adams' audition, however, it went right to the top of the list. Her command of her voice--tone, accent, humor, diction--just blew away the competition.

How closely did you work with your narrator before and during the recording process? Did you give them any pronunciation tips or special insight into the characters?

In my second book, A Death in Duck, there are a few characters who speak with an Outer Banks (of North Carolina) accent. That accent is a trip! It sounds like an Irish accent and a Southern accent had a baby, and that baby was born with a mouth full of marbles. :) Holly and I talked a lot about how to render it accurately, but still make it understandable for the purposes of the recording.

Were there any real life inspirations behind your writing?

The fact that my main characters are ministers and chaplains was drawn from real life. Two of my college roommates went on to become ministers, which was strange given that we didn't go to a religious college and neither of them had particularly religious upbringings. My two roommates now provide wonderful, heartfelt pastoral care, all while taking irreverence to new and hilarious heights—traits I stole for Lindsay.
Having been young women in our late teens and early twenties together helped me to see that ministers really are just humans, prone to all the same flaws and worries as anybody else. When you've seen someone eating dry pancake mix straight out of the box with a spoon, it really takes them off their pedestal.
For the sake of my poor mother, I should take this opportunity to clarify that my main character's mother, a no-good criminal sleazebag, is NOT based on her.

Are you an audiobook listener? What about the audiobook format appeals to you?

I know this is cliche, but OMG the Harry Potter audiobooks narrated by Jim Dale are THE BEST. I also quite liked Eddie Izzard's reading of Great Expectations. I knew Izzard as a quirky comedian who often performed in drag, so I was extra impressed by his skill as a narrator.
For me, a good audiobook is all about the sharpness of the characterizations. With the Dale and Izzard readings, you can tell who's speaking almost as if you were listening to dozens of actors rather than just one.

If you had the power to time travel, would you use it? If yes, when and where would you go?

I've seen enough sci-fi movies and TV shows to know that time travel always ends badly. I'll have to be content with time traveling through books and movies, because I sure as heck am not going to be the one responsible for setting off a catastrophic chain of events by accidentally stepping on a butterfly in 1722.

What do you say to those who view listening to audiobooks as "cheating" or as inferior to "real reading"?

That question is best answered by punching those dumb-dumbs in the face. Seriously, though, whatever way someone chooses to inject narrative content into their brains is okay by me. Some people have long commutes, and audiobooks provide a great companion. Some people, like my grandmother, have vision impairments that prevent them from reading. Audiobooks are her lifeline. Personally, I love reading, listening to audiobooks, and watching movies and TV shows. I even like hearing storytellers at events and festivals. A great story is a great story, no matter how it gets from one person to another.

How did you celebrate after finishing this novel?

I never really feel like writing projects are finished, so I don't celebrate. I mean, are you supposed to celebrate when you finish the draft? The corrections? Submit it to your agent? Return the page proofs? See it in print? Register your first sale? Get your first review? I'd be hungover for months, if not years!
I just finished a full draft of a middle-grade novel I'm working on, and I'll tell you exactly how I celebrated. I went into the bathroom, where my husband was brushing his teeth and said, "Well, I think I'm done with that book I've been working on for three years." We high-fived and then went to bed.

What's your favorite:
Food- Butter. I used to eat sticks of butter like lollipops when I was a kid.
Song- Too many to name. I love all kinds of music--rap, country, pop, rock, indie. I'm a musical omnivore. I'm not sure if I have great taste or no taste at all. My teenage daughter is really into Billie Eilish, so one of my current favs is Bury a Friend.
Book- Murder on the Orient Express. I first read it when I was eleven. I think people forget how clever and groundbreaking it was.
Television show- The Sopranos. I usually don't go for violent TV shows, but that one really resonated with me. Vivid characters, fabulous acting, riveting tension. My husband and I watched the whole thing on VHS when we first got married. On Saturday night, we rushed to the video store at 8:55pm to rent the next season before the store closed. I also like nerd porn like Star Trek and Dr. Who.
Movie- The Princess Bride. As the movie says, it's got fencing, fighting, torture, revenge, giants, monsters, chases, escapes, true love, miracles. What more could a person want from a movie?
What bits of advice would you give to aspiring authors?

Your first draft is probably not good.
I've also learned that there's a reason most writers don't achieve success at a young age. Writing well, for me, involves a deepening of wisdom, a broadening of life experience, a honing of the skills of observation and concision, and a hell of a lot of practice. A few very gifted, very lucky individuals write fantastic first books at an early age, but obviously those people are freaks of nature who should be isolated from society to keep the rest of us from looking bad.

A MURDER IN MOUNT MORIAH
July 4th:
Valerie Ullmer | Romance Author
July 5th:
Ruby's Books
Viviana MacKade
July 6th:
T's Stuff
July 7th:
Dab of Darkness Audiobook Reviews
July 8th:
The Book Junkie Reads . . .
Audiospy
Mystery Thriller Week
July 9th:
Locks, Hooks and Books
Jazzy Book Reviews
The Book Addict's Reviews
July 10th:
Chapters Through Life
Black Books Blog
Audiobook Fascination
A DEATH IN DUCK
July 11th:
Viviana MacKade
July 12th:
Ruby's Books
July 13th:
Valerie Ullmer | Romance Author
T's Stuff
July 14th:
Dab of Darkness Audiobook Reviews
July 15th:
The Book Junkie Reads . . .
Audiospy
Mystery Thriller Week
July 16th:
Chapters Through Life
The Book Addict's Reviews
July 17th:
Jazzy Book Reviews
Black Books Blog
Audiobook Fascination