Date Published:
Hardcover November 30th
You are an awesome writer with an incredible fiction story the world needs to experience. But your book… well, it kind of sucks. So let's fix that.
Setting your novel apart from the rest is a choice.
Fiction is more than a character doing stuff in a place you've invented. There are rules to magic and seasons to setting and double meanings to words, and a cadence to sentence structure if you want to write a book that doesn't suck.
I guarantee you will find tricks and treats you've never heard or read before in any other writing book. If not, let me know and I'll refund your money. But if I'm right, and my book helps you to write a novel that doesn't suck, then I'm asking you, in return to leave a positive review. That's fair, isn't it?
Ready to get started? Great! There are questions with space to answer at the end of each chapter to help you along your journey. I'm super excited for you and wish you all the luck in writing your novel!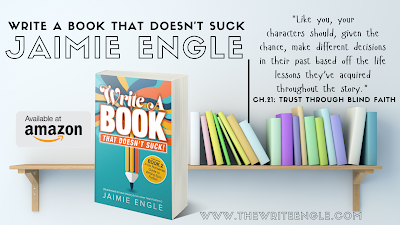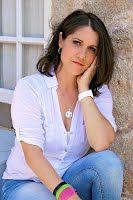 Jaimie Engle writes fantasy thrillers for teens and tweens. Her anti-bullying message has reached tens of thousands of students throughout the US, and her books have hit #1 on the Amazon New Release List. Before publishing her first novel, Jaimie danced at the Aloha Bowl halftime show, was an alien on Sea Quest, and modeled bikinis for Reef Brazil. When not writing books, screenplays, and comics, Jaimie can be found cosplaying at comic conventions. Learn more at www.theWRITEengle.com.