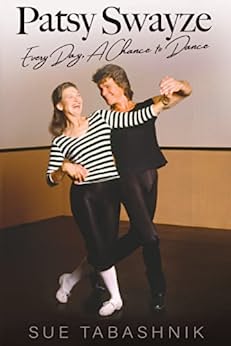 Biography
Date Published: July 12, 2022
Publisher: Passion Spirit Dreams Press
The book honors and celebrates Patsy Swayze. There are twenty-nine interviews which include her students, colleagues, and friends. Their stories showcase what a trailblazer she was and the extent of her influence on them and on the world. Many of her students continue to carry forward her legacy by following in her giant dance footsteps. There are sixty-four photos, most in color and rarely seen, which help tell this story.
Patsy Swayze was an icon in the dance and performing arts world for decades as a dancer, teacher, mentor, and choreographer. Her work includes founding the Houston Jazz Ballet, teaching at the University of Houston, running her own dance studios, and choreographing for Theatre, Incorporated, Playhouse Theatre, and Hollywood movies. She inspired thousands of dance students, many of whom went on to become professionals in the performing arts, and instilled in all students a strong work ethic and set of values. With that said, she was most proud of her family and thought her greatest achievement was being the mother of five children.
Of course, Patsy had one very famous student, her beloved son Patrick, known as "Buddy" to family and friends. The book touches on the relationship between Patsy and Buddy, and Buddy's life. Another renowned student is Jaclyn Smith, who kindly granted a full-length interview about her experiences with Patsy.
Patsy was a pioneer in opening her dance classes and her heart to all students, regardless of race, economic, or cultural background, and this was no small feat in the fifties and sixties in Houston. In addition, Patsy was known to be extremely philanthropic.
Patsy Swayze continues to touch the lives of multitudes of people, including the author's life. In today's world it is especially wonderful to have such a hero, someone who gave so much to others and has left such a profound legacy.
About the Author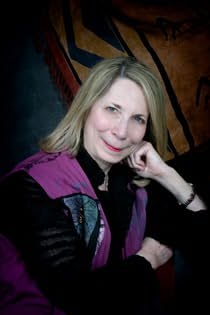 Sue Tabashnik published her last book PATRICK SWAYZE The Dreamer in September 2017. This book presents how Swayze's focus on dreams for himself and others sustained him and guided him to live a zest-filled and hopeful life even while dealing with great adversity. Her earlier two unique Dirty Dancing tribute books are The Fans' Love Story: How the Movie DIRTY DANCING Captured the Hearts of Millions! (July 2010) and The Fans' Love Story ENCORE: How the Movie DIRTY DANCING Captured the Hearts of Millions! (December 2013).
She became a fan of Patrick Swayze in 1988. She was an active member of the Official Patrick Swayze International Fan Club from 2000-2010, which included writing numerous articles for the club magazine. She had the good fortune to meet Patrick Swayze several times at movie screenings and benefit events from 2002-2004, which led her to become an even bigger fan. She also had the great pleasure of meeting Patsy Swayze at a film event in 2003.
Sue worked as a master's level psychiatric social worker from 1977-2022. Sue has lived most of her life in the Detroit area. Author website: https://www.likedirtydancing.com.
Contact Links
Purchase Link