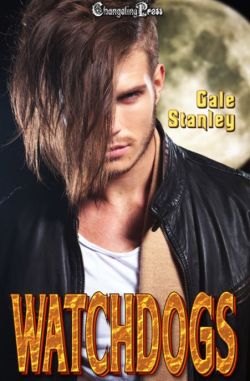 BOX SET
Gay Shifters Fiction
Date Published: September 16, 2022
Publisher: Changeling Press
Cyclops (Watchdogs 1): Ray Miller was a misfit until he found his calling in the Army. But an explosion in Afghanistan took his left eye and ended his career. Set adrift, he turns to alcohol, until Sarge, an old army buddy, shows up and offers Ray a job – as an assassin. Ray's new career takes off until he falls for Jared, a cop, and finds his life is on the line. How long can he hide his secrets before the hitman becomes the target?
Remus (Watchdogs 2): Jared is having nightmares that seem all too real, and someone is stalking him. Ray suspects Sarge wants revenge, but he soon discovers a more dangerous foe is after them. How can he protect himself and Jared when their enemy is a wolf?
Odd Man Out (Watchdogs 3): Ray dreams of his wolf every night, and lives in fear of the beast. Remus is the only man who can help Ray control his inner wolf. But if they connect will Jared become the odd man out?
Excerpt: (R-rated)
Watchdogs (Box Set)
Gale Stanley
All rights reserved.
Copyright ©2022 Gale Stanley
Excerpt from Cyclops
Mission accomplished. A simple in and out job, take aim at the target and pull the trigger. Now it was time to vanish, lie low and keep my head down. I usually played by the rules, but tonight I didn't want to be alone. Danger is an aphrodisiac and I was one anxious horndog. I didn't sniff trouble in the wind, so I went to Jared's apartment, where I could keep my head down and suck his cock at the same time.
My digital car clock said three am when I pulled into a dark spot behind Jared's building. He'd be asleep, so I let myself in with the key he'd given me. I shed my clothes in the living room and left them on the floor. I wanted to slip into bed beside Jared and surprise him. Quiet as a church mouse, I opened the bedroom door. A floorboard creaked as I stepped over the threshold. The light came on, blinding me for a few seconds.
Jared sat up and looked daggers at me. "Do you know what time it is, Ray?"
I grinned sheepishly. "Time to get busy?"
"What were you doing until 3 am?"
"Missing you."
"Right." Jared threw a pillow at me. "Go home, Ray."
I picked up the pillow and walked over to the bed. "Don't be such a sourpuss." I tucked the pillow behind his back. Yawning, I scrubbed a hand through my regulation cut, two inches of hair on the top of my head, and tapered down the sides and back. I like to leave a little for Jared to pull on. The thought made my dick even harder.
Jared lay down and put an arm over his face. "I have to get up for work in a few hours. Lock the door on your way out."
I sat on the bed and slid my hand under the sheet. Jared's limp dick didn't budge when I made contact. Damn, he really was pissed. "Okay, go to sleep. I'll just lie next to you."
"I don't want you here, Ray."
My temper rose, but I tamped it down. I have a short fuse but I try to lengthen it around Jared. A few slow deep breaths calmed me down. I pulled Jared's arm back and stared at his face. His eyes were closed and it was hard to tell if he meant what he said. "Look at me, babe."
Reluctantly, he opened his eyes. God, he was gorgeous. Honey brown hair framed high cheekbones and emerald green eyes.
"Come on, babe, you know you don't mean it."
Jared and I had been together for eight months, and I'd gotten used to having a steady fuck, or as steady as it could be in my line of work. I didn't see Jared as much as he would have liked, and the longer we were together, the harder it was to explain my absences. But, nothing worthwhile came easy and I was determined to keep him. I liked knowing Jared was there when I needed him. And right then, I needed him bad.
"Yeah, I mean it. Get out."
"Maybe I can change your mind." I pulled the sheet off his body and played with the sexy smattering of light brown hair between his pecs. The trail continued down his belly leading to a neatly trimmed bush andstill flaccid cock.
He was the light to my dark, in appearance and character. We would have made a striking pair before my injury. I ruffled Jared's hair. His cut wasn't much longer than mine, a cop cut. A vision of Jared in his dress blues flashed through my mind. I'd jacked off to that image countless times. Who didn't love a man in uniform? Suddenly an idea popped into my head.
"You're right, babe. I shouldn't take you for granted." I stood, but instead of leaving, I walked over to the closet and took out his uniform. "Put your blues on and punish me. Handcuff me to the bed, spank me, plug me --"
The ghost of a grin played on Jared's lips. "You crazy fucker."
"Exactly. I'm crazy to fuck you."
No lie there. I never got enough of Jared. Still, if it had been up to me, we'd never have hooked up. I wasn't stupid. I knew it was a bad idea to fuck a cop.
About the Author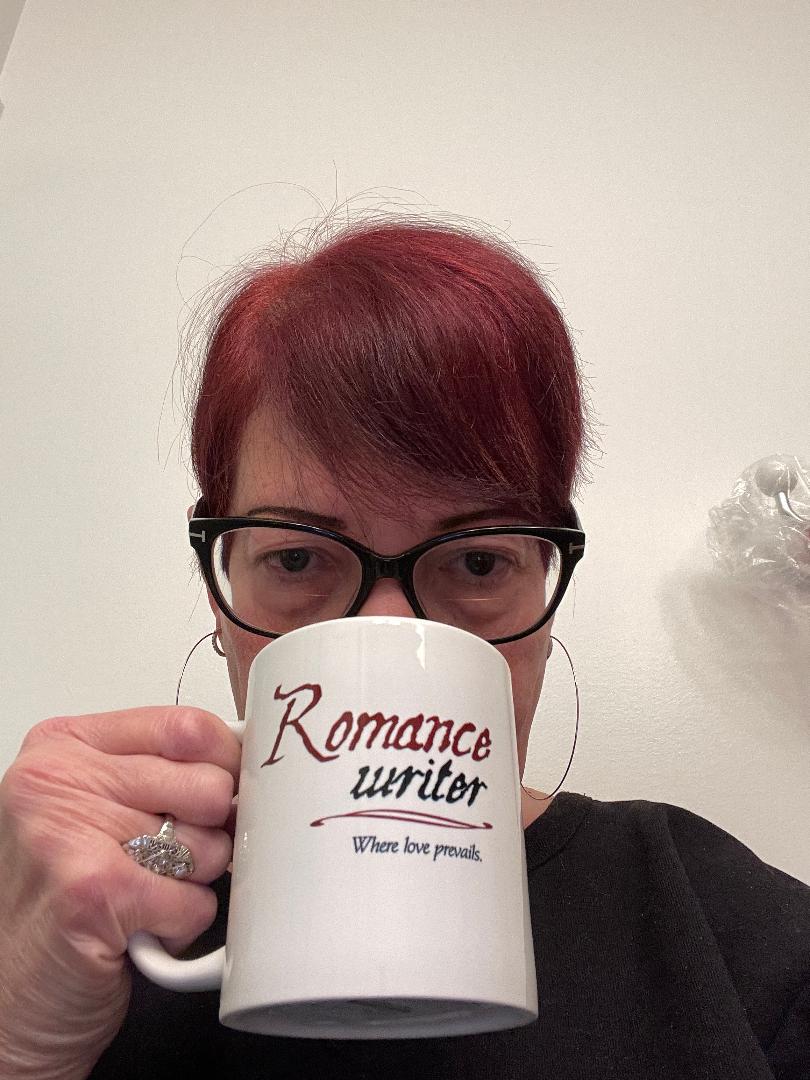 Gale Stanley grew up in Philadelphia PA. She was the kid who always had her nose in a book, her head in the clouds, and her hands on a pad and pencil.
Some things never change.
Contact Links
Purchase Links