Date Published:
11/7/2019
IS IN THE MIND OF THE BEHOLDER
BB Danser, the patriarch of the eccentric and zealous Danser family, narrates his life story in View Finder. Set during Hollywood's Golden Age of greed, corruption, and scandal, his memoir is one of madness, passion, murder, and his desperate, lifelong effort to escape the confines of real and modern life.
The son of the famous actress Elizabeth Stark, BB is caught in the middle of his parent's tumultuous relationship and his father's crushing megalomania and jealousies. Desperate to escape, he becomes obsessed with movie cameras and cinematic storytelling, becoming transfixed with the question: Is it better to view or be viewed?
A roller coaster story of hope and vision, BB searches for about himself and his family in a world of industrialized fantasy making.
I spent the five days on the train slumped in my seat beside the window with the blinds drawn. The headaches wouldn't allow me to move, and I threw up constantly. When I opened my eyes, part of my vision was clear and other areas were unfocused. I had the compartment to myself, and from time to time a steward brought me sandwiches, colas, bags of ice for the wound on my head, and clean buckets to vomit in.
We spent four days in Ann Arbor, Father's hometown. I believe he had family there, but we stayed at a low-profile motel on the outskirts of the city. On the morning of our last day there, a doctor arrived. An area on the back of my head was shaved and sutured. By that time, my vision was almost clear except for faces. I couldn't see eyes, only the shapes of heads, the centered noses, and expressive mouths.
Father told me to drive the hired car. Up front, I had my satchel and a motel towel rolled behind my neck. He was reclining in the back seat with his briefcase, and with Heidi, who Father preferred to call Heidi Ho.
"As in h-o-l-e," he explained with his snorting laugh.
"Heidi Ho!" he called out like a boisterous greeting.
He cupped her knee in his big, strong hand and said, "Darling, shut up."
About the Author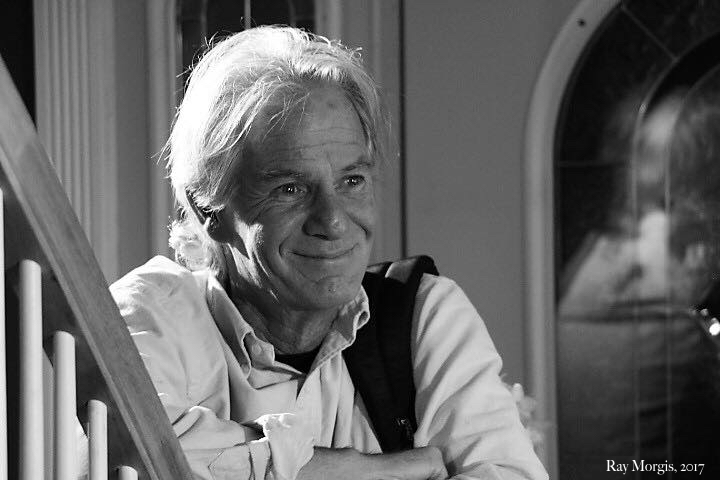 Greg Jolley earned a Master of Arts in Writing from the University of San Francisco and lives in the very small town of Ormond Beach, Florida. When not writing, he researches historical crime, primarily those of the 1800s.